One year ago we choose to add a motto to our company name "designed+made+to measure"  because we wanted to underline the end-to-end process, from the very first interior design idea to making and installing the furniture on site. Those three words seemed to describe our work properly.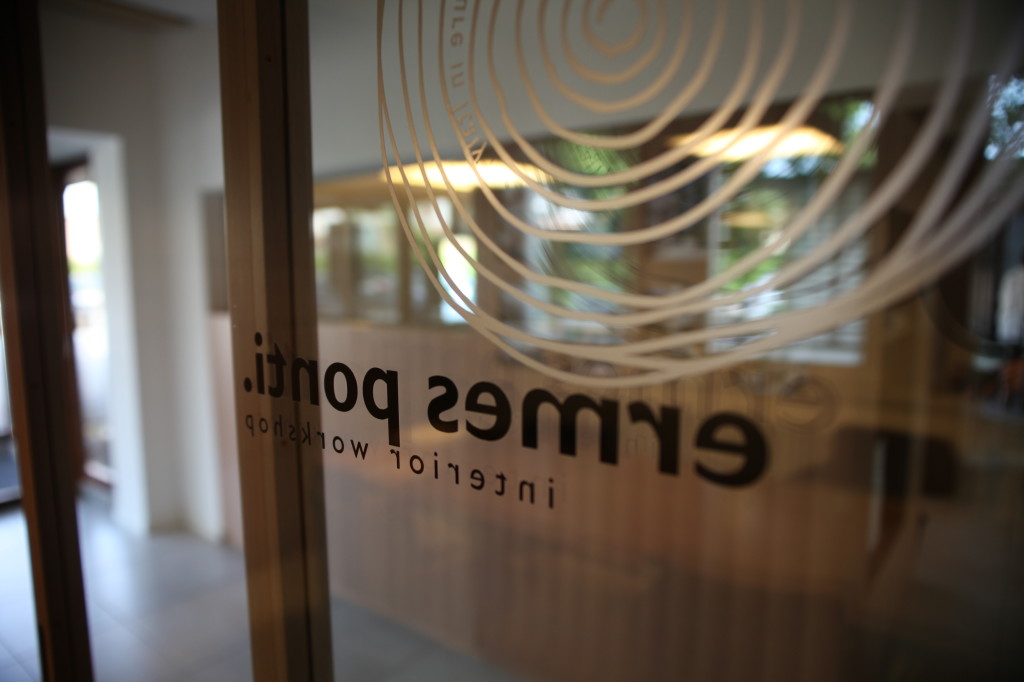 However, recently we realized that our job is not just to make furniture. We design and build specific-location interiors.
We have discovered that our interiors are not comparable to a made-to-measure suit, but rather to a bespoke suit. The made-to-measure suit  is a standard model with some adjustments made for the customer, whereas the bespoke one is completely designed and made to order according to customer specifications. The first needs a good shop assistant, but the second one a highly skilful tailor. So now, our motto has become "bespoke interiors".

The starting point is a white sheet of paper and a pencil. In front of us there are both the client's requirements and the location. Our architects talk to clients and at the same time they make a thorough survey of the location – a total survey – which is not just measuring, but collecting both general informations and small details  needed to draw sketches, plans and 3D drawings. We share our ideas with the client and step by step fulfill his expectations.
Then we do actual drawings to coordinate the work done on site with making furniture. We take care of the installation and of the deadlines to be met. The overall aim is to make the customer feel he or she is in the right place. This is what the idea of bespoke interiors with ermesponti actually means. Make the ermesponti experience.