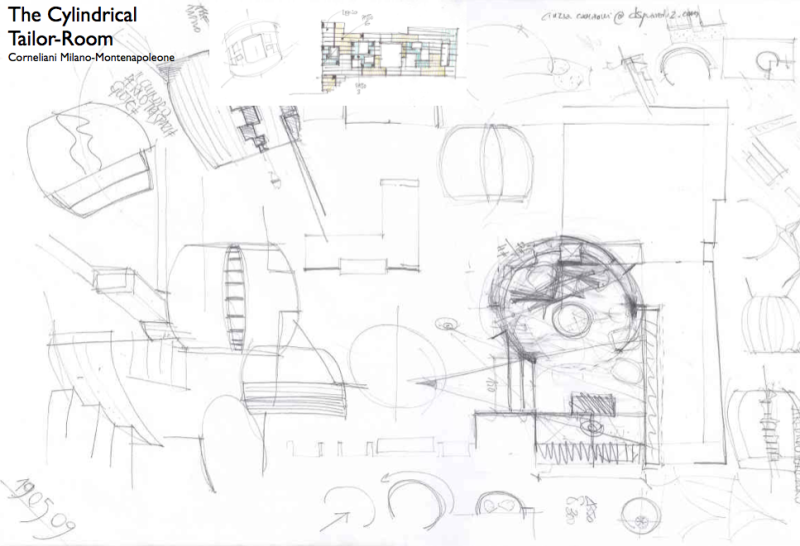 1. THE ARCHITECT'S FIRST IDEA
Directly from the architect's notebook, the first idea of a circular  volume around a structural column. From a limit to an opportunity. From a structural column a pivot space around which revolves the design section of the entire store. Seeing is believing.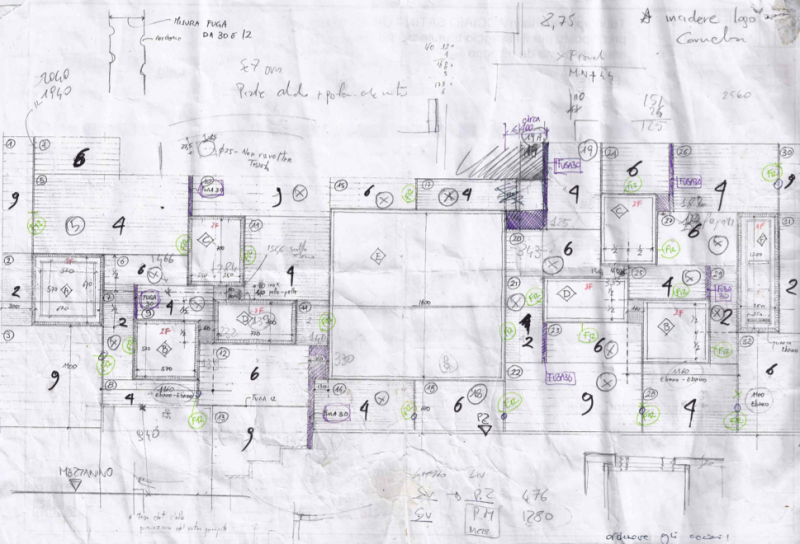 2 – THE CARPENTER'S SKETCH
After talking to the architects, here's the carpenter sketch (crumpled copy of the original) Mr. Alberto has done in order to build a small piece of contemporary architecture in a Milan historic building.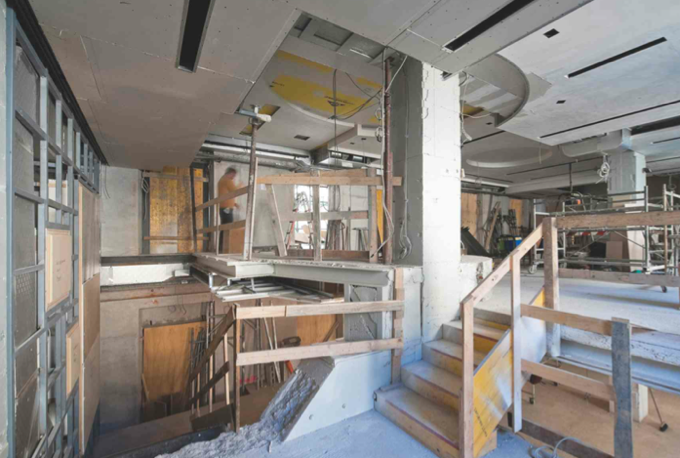 3 – THE IDEA TAKES SHAPE: WORKSITE READY!
We are well under way; worksite is ready. The structural work is finished, including the cutting of a supporting beam and the seismic upgrading of the entire building. The time is right: our master carpenter Alberto goes to Milan for the last check on measurements.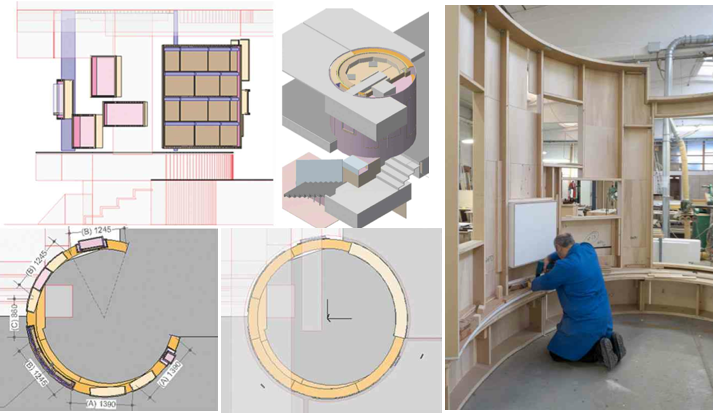 4 – FROM THE 3D SIMULATION TO LAB PRE-ASSEMBLY STAGE
With the sheet hand-drawn by the architects we've seen earlier, plus a 3D simulation that gives the idea of the the construction's complexity, Alberto gets to work and in the ermesponti laboratory. Here we can see the pre-assembly stage. Building time: about 20 days.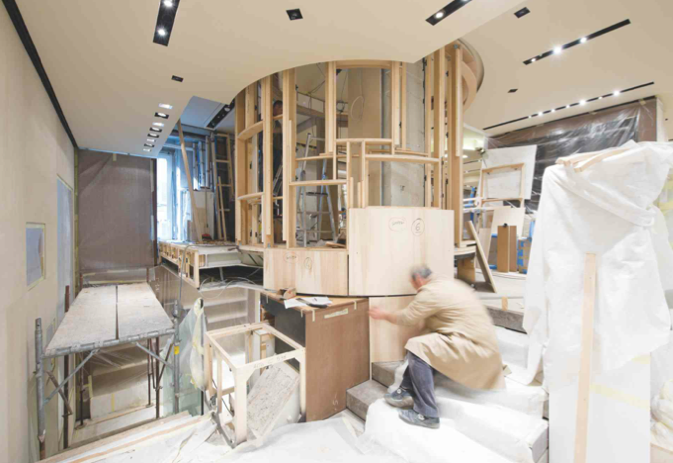 5 – FINAL INSTALLATION
Alberto is now putting his work in place. With just one assistant. With care, intelligence, passion and taste for a well done job. This job is his job; he cares for it because he's been taking care of it since the very first conception.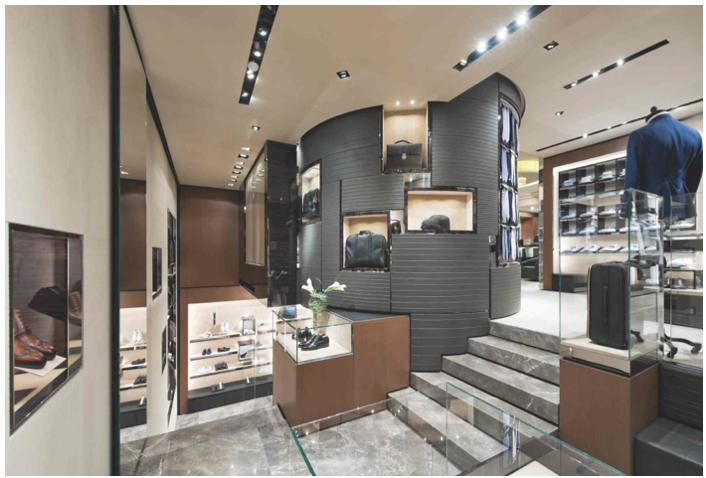 6 – SHOP IS FINISHED, OPENING TIME 
After a few days, the store is completed. A VIP circular lounge serves as a hub between the 4 levels of the store. Do you realize how complex was this circular volume around a pillar to create? The absolute consistency between the first sketch and the fina realisation, throughout the whole process is a result of our method, the ermesponti, lean,  end-to-end process :-)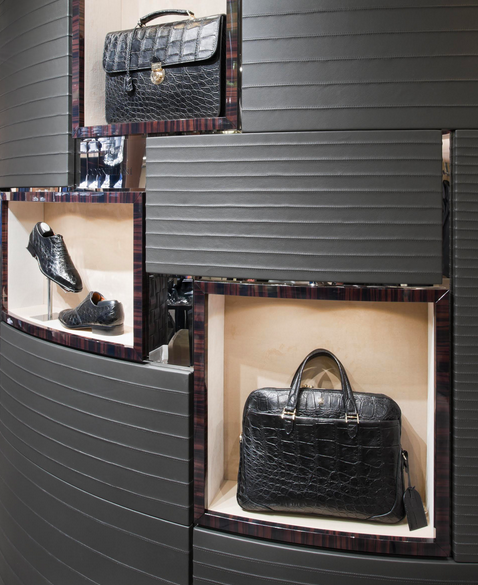 7 – IDEAS ARE ALSO IN DETAILS: BORDERED SKIN
But the ideas don't stop here… you can find them in the details as well. Do appreciate the rediscovery of an old hand-crafted leather with a drawstring, usually sewn in the corners. Here is renewed, making it a three-dimensional pattern of contemporary taste. This way of working it gives a "border" to the skin surface; the little cords draw strips of different thickness on the curved panels, according to the product niches positions, made in shiny Macassar ebony with polished stainless steel profiles.