Welcome to the third and last post of the series dedicated to the Nightingale Lane home in London.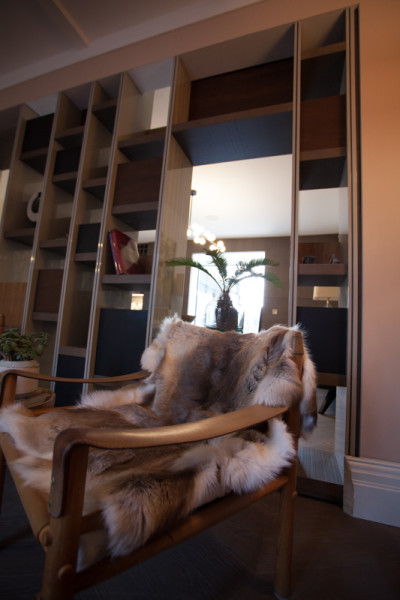 After introducing you to the bespoke interior project we designed and realised for the kitchen and the living room, we will now tell you all about what we thought (and made) for the dining room and the sitting room.
And, as a final note, you'll find the feedback the client generously shared with us. Enjoy!
THE BOOKSHELVES DIVIDING THE DINING ROOM FROM THE SITTING ROOM
The bookshelves were definitely the main requirement of the project.
They are located between the new extension dining room and the old-style sitting room.  In fact they were supposed to divide and link the two parts of the house and at the same time to display many pieces of art, vases and books the owners collected over the years.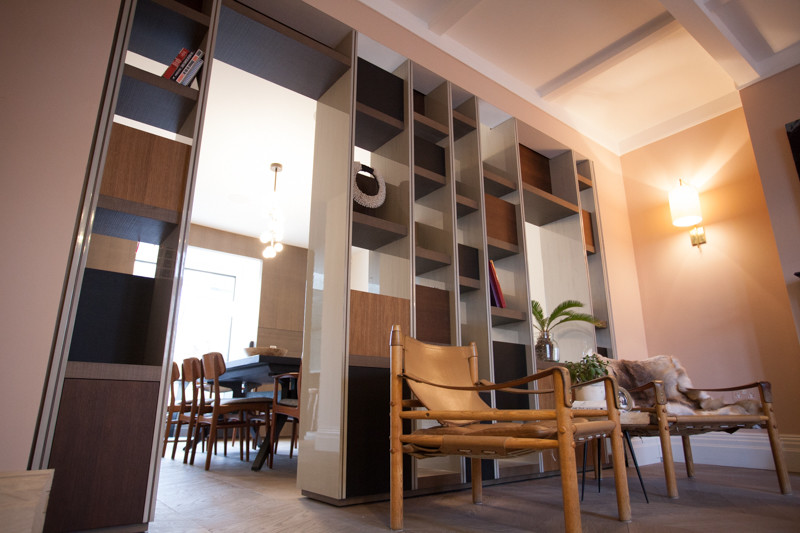 .


The inspirational idea was a pile 

of traveling trunks.

Each one was made of a different kind of oak -thermo-treated in three different tones – to remind the couple of their many travels.  
We conceived the bookshelves using thin, hand-lacquered sides and oak shelves randomly  positioned and overlooking the two rooms.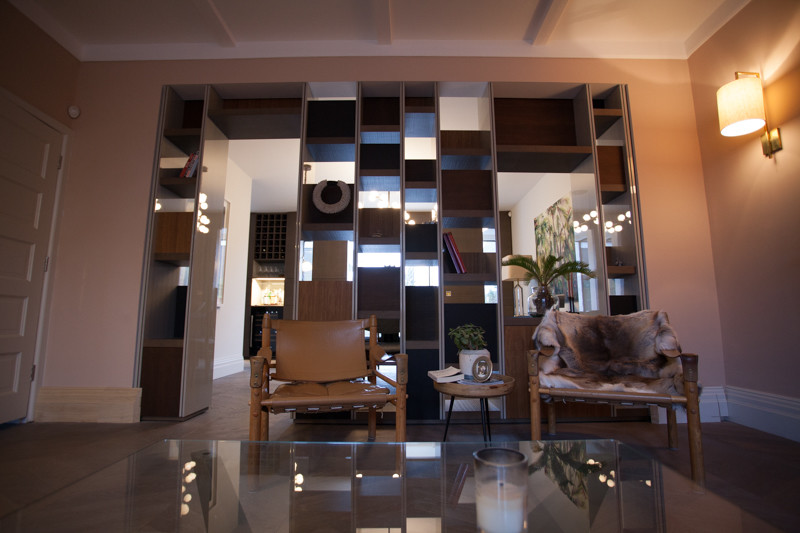 The impression given is of a shifting cloud.
Each shelf acts as a tray and has its own back panel which serves as a backdrop.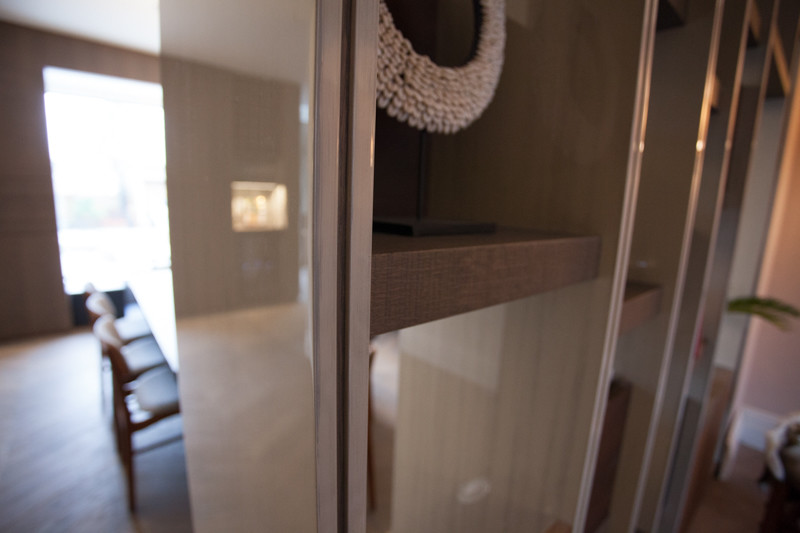 You can see between the  "L" shaped shelves in different directions through the empty spaces between them. This gives a dynamic effect with the hand -lacquered vertical risers.  
As requested, we designed a wider space so that from the dining table it is possible to see the original fireplace in the sitting room with a walk-in-passage on the  opposite side.
As an additional, we are glad to share a note we received from the client after completing the works: 
"We feel Ermes Ponti have provided vision, craftsmanship and quality far exceeding our expectation and for which we are very satisfied. For this reason, we will be more than pleased to recommend thi firm to our clients and others looking for similar quality."
We thank our client for such a positive feedback, and we look forward to work for them again in the future, evolving the bespoke interior vision of their beautiful London home!