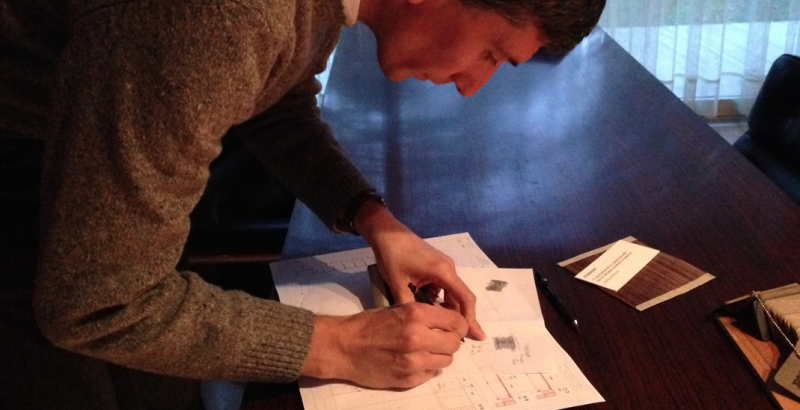 Dealing with the
Kanzlerbungalow
, which was conceived, designed and built in 1964, meant a healthy re-immersion in the architectural culture that shaped us.
This architecture, designed and purpose-built for the German Chancellor fifty years ago, is still a significant example for us.
It reminds us that furniture in architecture is never 'just furniture'- it blends with the building, thereby taking it beyond the usual construction industry.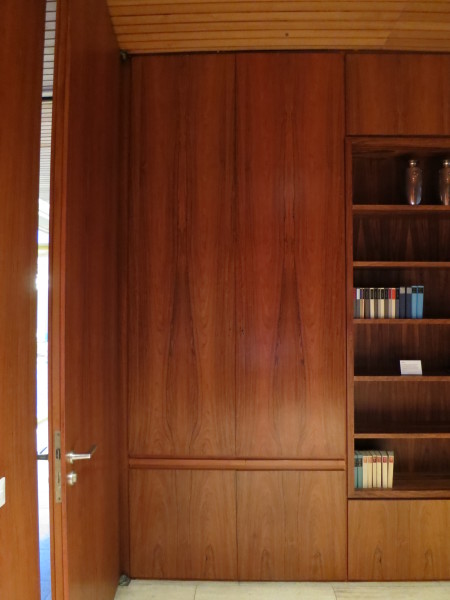 There are no better words to describe the value of all this than those of Paolo Ponti, the architect who carried out a rigorous survey of the original and rebuilt it with archaeological precision, along with his
craftsmen from ermesponti
:
"The beauty of the Bungalow furniture lies in its simplicity: it is clean and basic, but it does conceive a sense of being valuable, but is well constructed.
It matches perfectly with the prestige of the house it is supposed to be in.
There is this feeling of excellence and style, coming from details and proportions.
The door of Chancellor's office is 320 cm high with a rigorous selection of veneer.
The shape is simple but the beauty is great. There's such a majesty about it and the amazing feeling you get when you handle it. What a sound it makes when you're about to open it…
So great, it reminds you of a bank vault.
Then, when you close it, it produces a unique sound. At that point you feel all the quality and the  precision. At that moment, it all turns into pure beauty.
From the inside, it's fully integrated in the panelling with not a cable shield or mark in sight. And the wood grain continues perfectly, with no interruption at all.
It's wonderful in its simplicity.: it tells you the deep beauty of things simply and yet in very sophisticated way.
That's what we liked and what we learned from this wonderful example of handicraft. You have the pure beauty of a simple shape, coming from apparently minor details, but the effect is very sophisticated.
These features turn a door into a unique, extraordinary object that is timeless and beyond trends".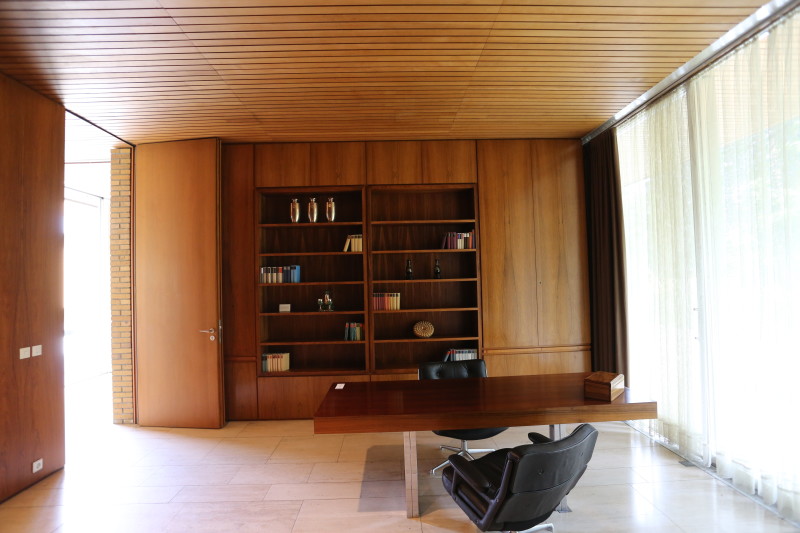 All this reminds us how design and architectural results at this level are always based on simple and distinctive features.
This idea is something that has been faithfully fullfilled at the Venice Architecture Biennale.
The presence  of  Project Masters has been fully used to execute  a perfectly defined plan.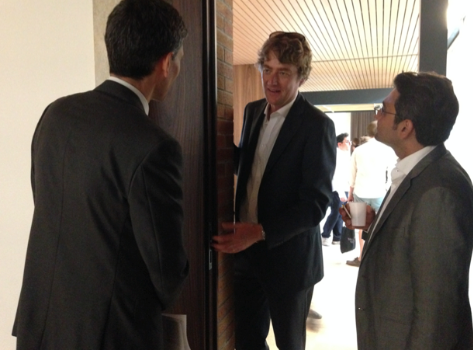 Although we are no longer in 1964 and we don't work for the German Chancellor, for us every customer – even the average family renovating their home – is entitled to this service.
Ours is an  approach that brings in the value of a unique, personal, bespoke project that is not higher in price than the one provided by standard solutions from so-called "luxury" brands.