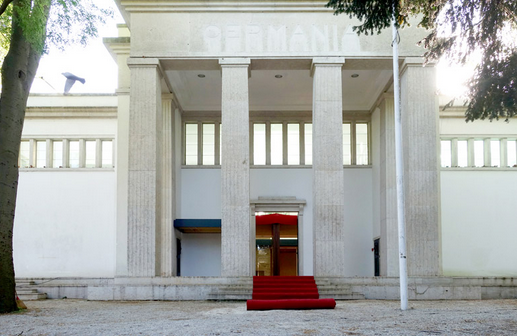 We were at the German Pavillion at the Venice Biennale on Friday: we got there a little late, but in time for the opening.
We've never felt so proud for a work done.
Our client appreciated it so much that they mentioned ermesponti even during the public speech: incredible!
I mean, never ever a client have given to us such a recognition. Even for bigger assignments.
But we really appreciate working and cooperate with these guys.
We found strong affinities since our first meeting.
I have a doubt; are we of Ermesponti  Germans? Or are  that is Ciriacidis& Leherner Italians?
No, neither.
We just have the same deep roots in the cultural heritage of the western architecture history, that's all.
We found we both have this in common: we love doing our work at the best!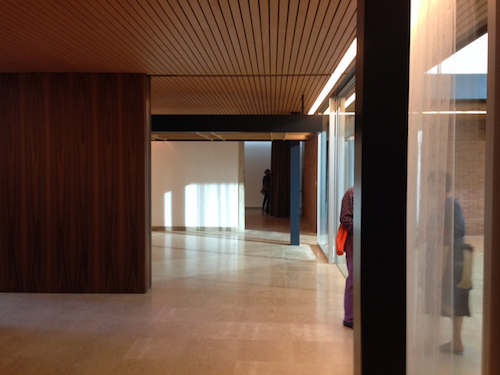 We care for it. In everything we do, we search for perfection.
And I believe you can feel it very well.
If you will go in Venice in the following months, please have a look at the German Pavilion.
For what I am concerned, there is a special feature that makes it different from each other national pavilion of the 14th Architectural Biennale in Venice.
All the national pavilions are – of course- about architecture, but they just talk about it.
The German Pavilion is architecture for real!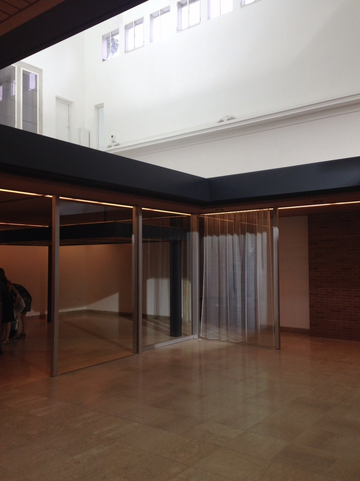 Two buildings in one; each one brings to its own identity and style to compare with the other.
And what a strong impression for visitors of that hybrid spaces; no need of taglines here!
No need of critical explanations; anyone can understand it by himself.
To be honest, I think this is the real reason why we literally felt in love for this project.
We believe that architecture means experiencing interior space; from the feeling  of the main space to the last small detail.
Please go and visit the Bungalow Germania in Venice. We wait for your impressions about it!