A few months ago we received a mail from a young architect, Eugenio Squassabia.
He was an apprentice at our workshop last year and now he is working for the German architectural firm " Ciriacidis Lehnerer Architekten" based in Zurich.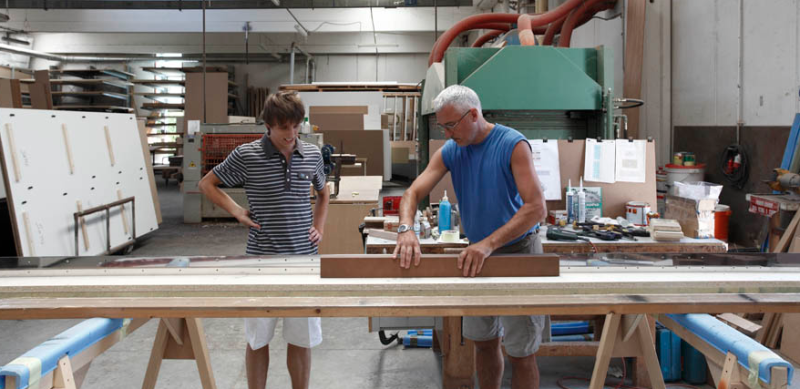 We were very surprised to hear that they were searching for a furnishing company to produce some pieces of furniture for the German Pavillon at the next Biennale di Architettura, directed by Rem Koolhas , in Venice.
Here we are! We answered.
In January they came and visited us at our workshop, here in Mantua.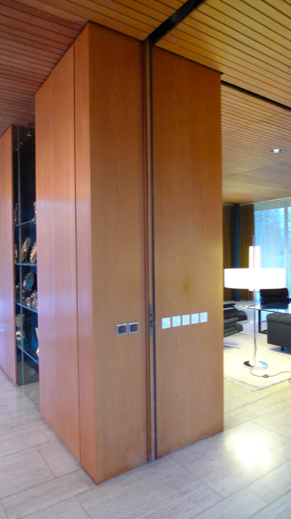 They told us about their idea; they showed us the drawings and pictures of the wooden models.
We liked the project so much!
We talked about architecture. What a wonderful affinity between us! We both recognize in Adolf Loos one of our favorite masters of the Modern Movement and we both love his concept of "raumplan" and use it in our projects…
This can be a perfect demonstration of David Chipperfield's theme at the last biennale,
"Common Ground". If there is a common background behind a little Italian architectural firm like ours and the German firm who won the contest for the next Biennale's German pavilion, David Chipperfiled was perfectly right!
We just saw, at the opening, the results of the Rem Koolhas' biennale, and the German pavillion has been judged by the Guardian one of top 10 best of this edition.
We are so proud to have cooperated with Savas, Alex and Eugenio for this project!