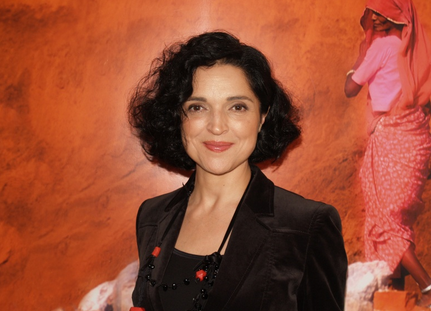 We had the pleasure of meeting Barbara Santoro a few weeks ago in Rome, at the presentation of the book co-authored with Francesco Morace, "Italian Factor – How to multiply the value of a country".
While we have been following, with great interest, the work of Francesco Morace for many years, meeting Barbara Santoro was a revelation and a pleasure both for her entrepreneurial passion and  her talent for communication.
We asked her to answer a few questions for our blog.
ermes ponti – I understand that the book Italian Factor, co-authored with Francesco Morace, was your idea, " a sudden intuition" as you put it.  Can you tell us what inspired you?

Barbara Santoro – – Like all apparently "sudden" intuitions this too was the fruit of a complex series of different events, personal and professional experiences and reflections.
The most significant of these goes way back to when I was seven, when my family and I emigrated to Canada.
The moment the Leonardo Da Vinci  left the port of Genoa, I became profoundly aware of being Italian, and when I finally set foot in Vancouver, I understood what it meant to be a foreigner.
The first few years were tough; I learned the language quickly enough, but there were more profound issues:  back then, being Italian was seen with diffidence and prejudice.
In the span of only a few years however, thanks to the talent, the courage and the entrepreneurial spirit of my fellow Italians, everything changed:  being Italian became something to be proud of and everything that was Italian, tasty, tasteful and masterfully crafted became extremely desirable.
I came  back to Italy many  years ago, and in my work with Italian businesspeople,  managers and professionals in every field, on the development of their international communication skills , I realized  just how precious my intercultural experience had been.  Because I learned, without a doubt, that each one of us, besides our individual talent, education and determination, can count on the added value of a brand which is universally recognized and positioned as the third most important in the world:  Made in Italy.
Because  the sheer fact that WE are Made in Italy means we can count on an extraordinary competitive advantage.
The question is: how can we leverage this heritage?
A year ago, or so, I was working with an entrepreneur who in a few days was going to have to take part in an international press conference, in Brazil, in English, for the inauguration of his project.
He was in a state of panic not because his English wasn't adequate but because he didn't know how to describe what he did in a few, effective words.  When I asked him the question he said: "it'll take at least a couple of days".
After a torrent of words I understood that his company "italianizes" huge construction projects in the world.  Simply put, they complete office buildings, hospitals, shopping centers, and hotels with finishings, flooring, fixtures, furnishings and art, strictly Made in Italy.  The result is, that without incrementing expenditures, and  staying within the original budget,  market value  and sales are increased by 30%.
The challenge was: how to tell the story not just effectively but with marketing flair?  How to condense genius, beauty, artistry, innovation, tradition, culture and the know-how of a family, a business a regional territory and a country?
I suddenly realized that the sum total of all these typically Italian attributes constituted in fact a business development "factor", a multiplier of value, that could be expressed in three words:  The Italian Factor!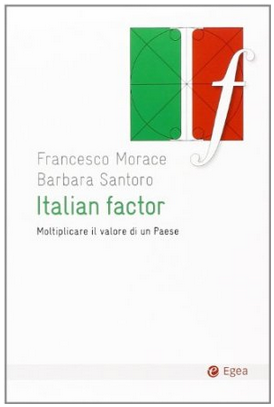 ep – Let's start from "The missing ingredient"… you mentioned it in your presentation  at the Chamber of Deputies in Rome.  What do you think it is?  And what is the recipe?  And finally, who do you think can benefit the most from it?

BS – Every company is unique; the specific ingredients may vary, but the recipe is the same in every case:
For every company or value offering we need to
1) recognize the value and uniqueness of what we have to offer (The Italian Factor);
2) acquire with humility and determination that which know and aknowledge is missing or weak;
3) study, study, and keep studying  the market, the competition, the trends and the best practices of the major players;
4) enter the International arena armed with the most appropriate and effective marketing and communication tools possible.
We  must use the language and the tools of communication (brand identity, country of origin heritage, narrative and storytelling) and marketing (relations-based and  cultural)  using the media channels appropriately: web-based, social and interpersonal.
In my experience with Italian companies, the "missing ingredient"  lies almost always in the ability to communicate and promote the unique value proposition with confidence, and absolute effectiveness not only in Italian but most importantly in English, the language of International marketing.
This, I believe is one of the most important ingredients, which combined with the distinctive qualities summarized in the "Italian Factor", can give the necessary propulsive energy to people, enterprises and to our Italian economy.
ep  – You repeatedly stressed the importance of self-branding as essential for Italian companies:  where would you begin?  And which, would you say, are some of the best practices to emulate?
BS– I stress the point because the talent and creative originality of our "cultural heritage" is uniquely ours; it cannot be acquired or imitated, whereas the techniques and strategies of International marketing and communication can and must be learned.
To underestimate the importance of this often means handing over, on a silver platter, our brands and our excellence to foreign groups who know how to leverage, enhance and promote our distinctive quality characteristics  and cultural value summarized in "The Italian Factor".
Best practices?
There are many among the brands which are fortunately still Italian-owned:  Prada, Tod's, Cucinelli, Ferragamo, to name just a few.
But among those acquired and repositioned by International groups we have historic brands such as Poltrona Frau, Gucci, Fendi, Bottega Veneta, Cova and Acqua di Parma.
The list is long, painful to read,  and it cries out for serious reflection.
There may be any number of negative factors which can critically affect the life of a business: from inter-generational transition to the hair-raising evolution of new technologies, to the sudden challenges of socio-demographic changes and the threats of International competition from emerging markets.
But the same factors, if faced with entrepreneurial passion, creativity , courage and the drive to affirm the quality of our work, can profoundly modify the destiny not only of a single company but of an entire country.
We thank Barbara for kindly sharing with us her personal experience, her observations and her vision.
And now, a brief video excerpt from the "Italian Factor" presentation in Rome.