How did you spent your summer holidays? Seaside or mountains? We chose
Milan, Via Montenapoleone
. We only had month to do all the site works – furnishings included – for the opening of
the new additional wing of the Corneliani's boutique
 in Milan fashion high street (btw, the PoddaPontiArchitetti Studio mentioned on Corneliani's website is… us: an architect firm within a handicraft workshop).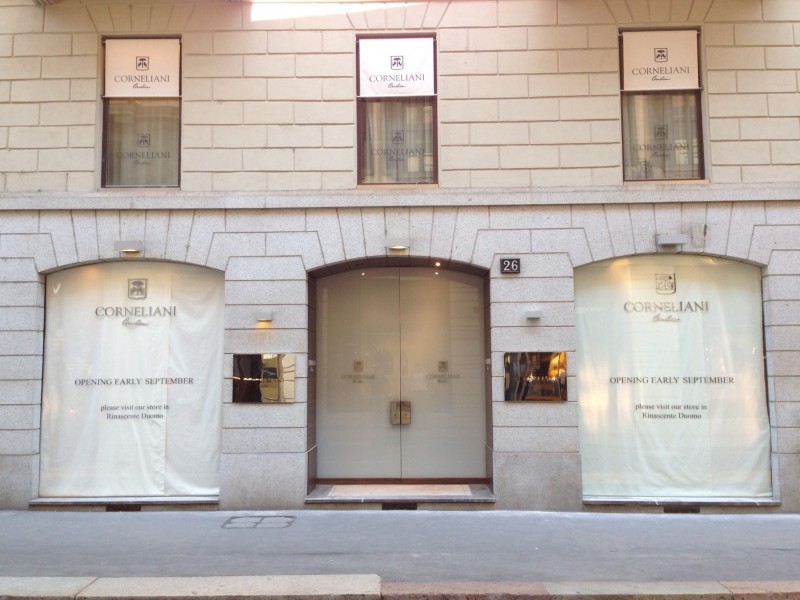 During the last week of July we gradually removed the fittings and demolished the wall to
open and enlarge the ground floor space
on the right side of the entrance. We did a thorough survey and started the furniture production. In the meanwhile, we organized the
works on site
from floor to ceilings, from lighting to plants. On August 22nd everything was ready to start the installation of our furnishing.
You'd never guess how difficult it can be to work together – bricklayers, plumbers, electricians and carpenters – in such a small room… But as we accepted the project, we knew perfectly how things should have been done.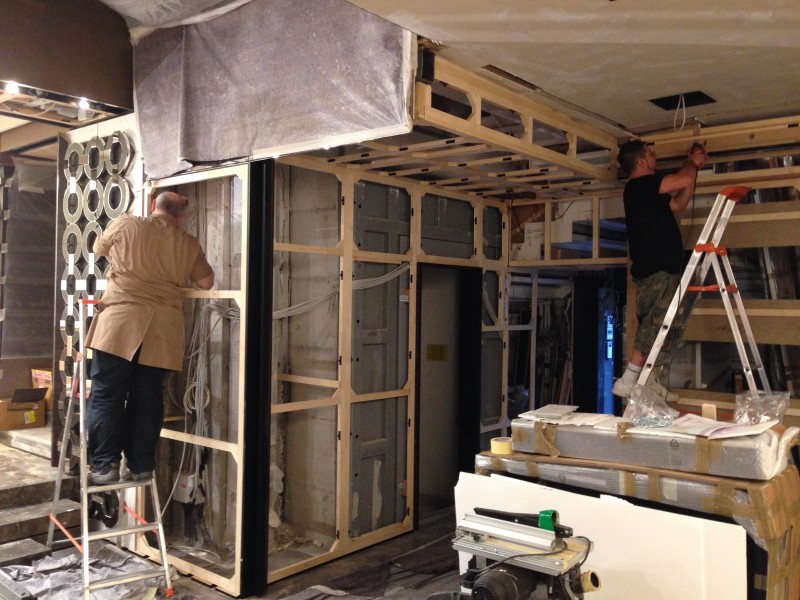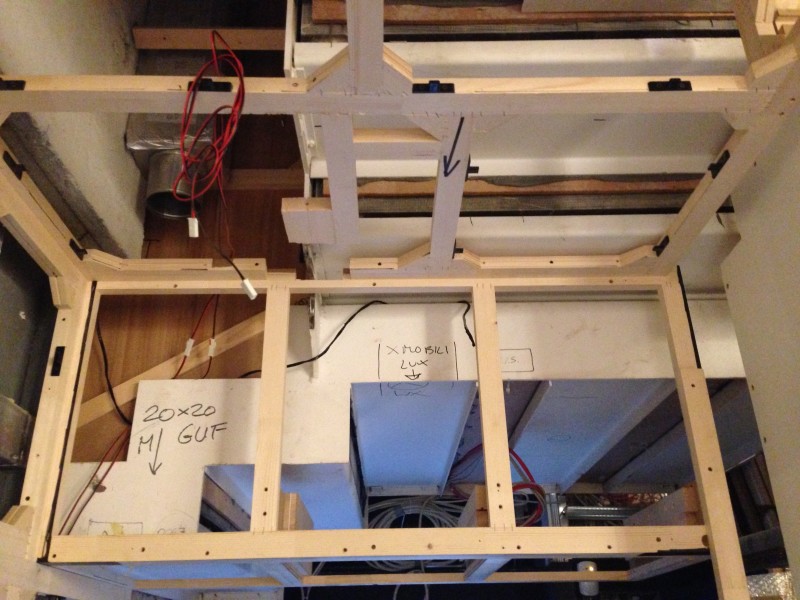 Despite all the problems of the site – including the problematic height of the stairs – we  were finally able to fit everything in a perfect way. All the cables behind the wall panelings, the air conditioning diffusers perfectly aligned with the ceilings and the furniture, impressive handmade wooden details on the new brand wall…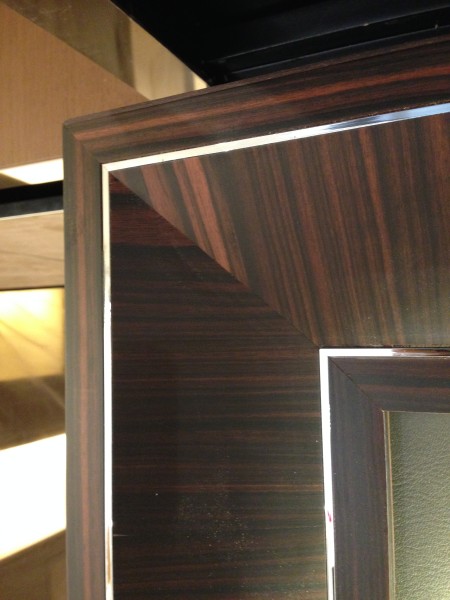 Have you seen the brand wall, do you recognize it ? We designed this pattern for the first time for the facade of the Corneliani flagship in Shanghai reinventing it from the famous Mantegna's fresco of the "Camera degli Sposi" at Palazzo Ducale in Mantua.
After that, Corneliani decided to use it in his next winter collection and soon it became the new Corneliani brand pattern, also for the strong bond with the cultural heritage of Mantua, where the company is located. In Milan, you can find the brand wall in front of the entrance doors. It is built by backlit ebony circles and iron bracelets fixed on a chessboard of leather panels decorated by special drawstrings sewed on its backside (produced by our friend Berto Salotti in record time for us!). Please take a look at the impressive details of the ebony frame junction: we must thank our master carpenter Alberto for making them with such a loving care!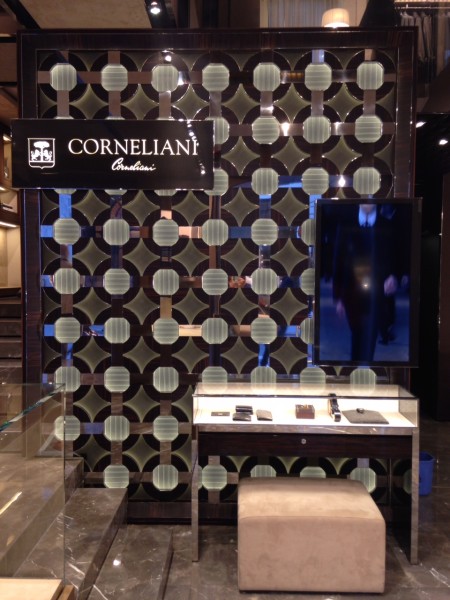 The opening day was scheduled for the first week of September, but we were ready almost a week ahead! The Corneliani Creative Director – Mr. Sergio Corneliani in person – opened the doors of his renovated Montenapoleone store on Monday September 1st and, while doing so, was perfectly aware about the key figure to credit for such a perfect job: his trustworthy architect Paolo Ponti!