We've been in business a long time, and our professional experience has taught us the questions that come to our customers' minds when approaching an interiors project.
The following are some of the most common questions we have encountered in all these years.
Customers wander about some crucial questions and sometimes they are not very sure about where they can find the right answers. Or even if any answer is actually available at all on the global market of interior design, today.
Well, given the questions, we'd like to try to give the ermesponti answers…
Consider them the ermesponti manual to your interiors needs!
1.
"How can I get a project for a special, cosy home, conceived and designed just for myself?"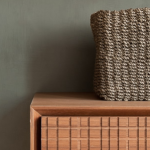 Ermesponti is a special place where architects and craftsmen work together for you.
We can really make your home reflect your personality. We made your own home as your best portrait: unique like you.
2.
"Where are the highly skilled craftsmen I need to take care of my interiors project?"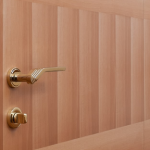 Your specific needs are, indeed, the only project you need.
Let the Project Masters interpret them (beware of designers uncapable of listening).
3.
"Where are the highly skilled craftsmen I need to take care of my interiors project?"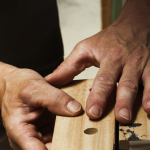 We can fit the bill.
And we do it by constantly working together – Architects, designers and artisans – as in a Renaissance Shop, in a continuous exchange of knowledge, experience, practice…
From the vision to the crafting: this is how ermesponti approaches projects.
4.
"I need an architect and an artisan for my furniture… how can I spot such a team and have them working together for me?"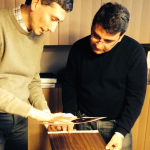 We are both.  And work together for you.
Ermesponti provides a complete and full service: from the very first sketch to the final setup.
No multiple figures to talk to, stop the contractors crazy, long and overpriced game.
One shop + one person in charge + one job = result.
5.
"I wonder how can I get a complete and full service for my bespoke interior."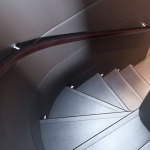 We work from the very first idea to the final installation.
For ermesponti the essential conditions to start a custom project are clients' requirements and building's restrictions.
That's all we need to deliver a very personal project and a 100% bespoke solution.
6.
"Time and cost are essential to my interiors project: how can I make sure they're taken into the right consideration?"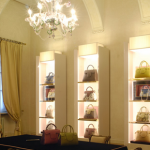 Tight deadlines and well-defined budgets?
They are our priority, too.
They are the starting point for a real custom project; both custom-time and custom-cost.
7.
"I love the high quality interiors of some yatchs .. I would like to have the same custom details in own home too…how can I get it?"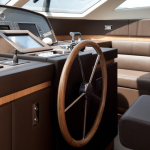 We can manage all of these: yachts, houses, shops.
We love cross fertilization. At top levels.
Let's do up your spaces! We love to do it together with you; we promise it will be one of the most significant experiences of you life. Creating from a white sheet of paper the new shapes and materials for your new customized interior!
.
8.
"My interiors should reflect my life… that's why I want to change it, now, I'm in for something new! Who can interpret my mood?"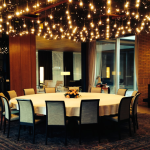 You'll be amazed at how radical and powerful a change of interiors can be!
Change your world… your interior world, and make it absolutely, unmistakably yours.
Forget the "design-by" approach  and try the "designed-for" approach to life!
9.
"I've had enough of overpriced luxuries of Brands design. Where can I turn to in order to have proper quality at proper price?"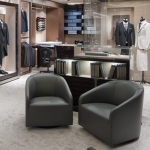 We design and produce excellent quality at a fair price, and we do it just for you.
No one else in the world will have your solution.

10.
"I dream of a high-end (but normally priced) renovation, with handmade work and exquisite Italian taste and touch … where are the specialists for such a interior?"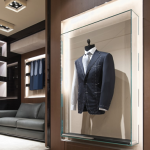 We are the one-stop shop for you.
We work directly from our Mantua premises for the whole world and all kind of brand and personal projects.

In short?
If you want to change the whole world, well, that's hard stuff.
But if you want to change your own world- the space where you live and work – with ermesponti you can. And, believe us, the standard of your own life will change with it. Nothing compares to dwell in a bespoke interior where everything is according to your style and expresses you own personality.
Contact us: we're sure you won't settle for anything less than your bespoke, handmade, Italian interiors!