But can we call it just wall paneling? Indeed, it is a paneling because the beautiful whitened oak veneer incredibly continues for all it's length. But inside you find: an entire closet, the main entrance of the loft, the emergency exit to the building's stairs, a small laundry, some kitchen cupboards with ovens and appliances and finally a small pantry.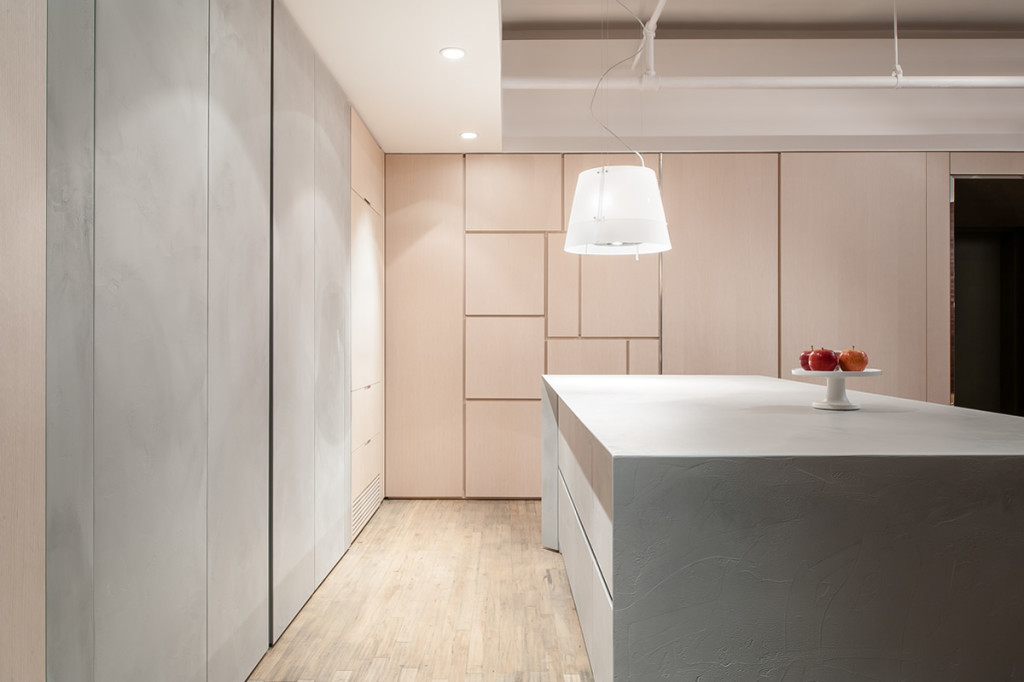 The design of this piece it takes us more time than all the others because it depends from appliances chosen by the customer (see a beautiful sketch).
It almost puzzles us to find a place for the huge washing and dryer machine and every single appliance like oven or coffee machine and whatever…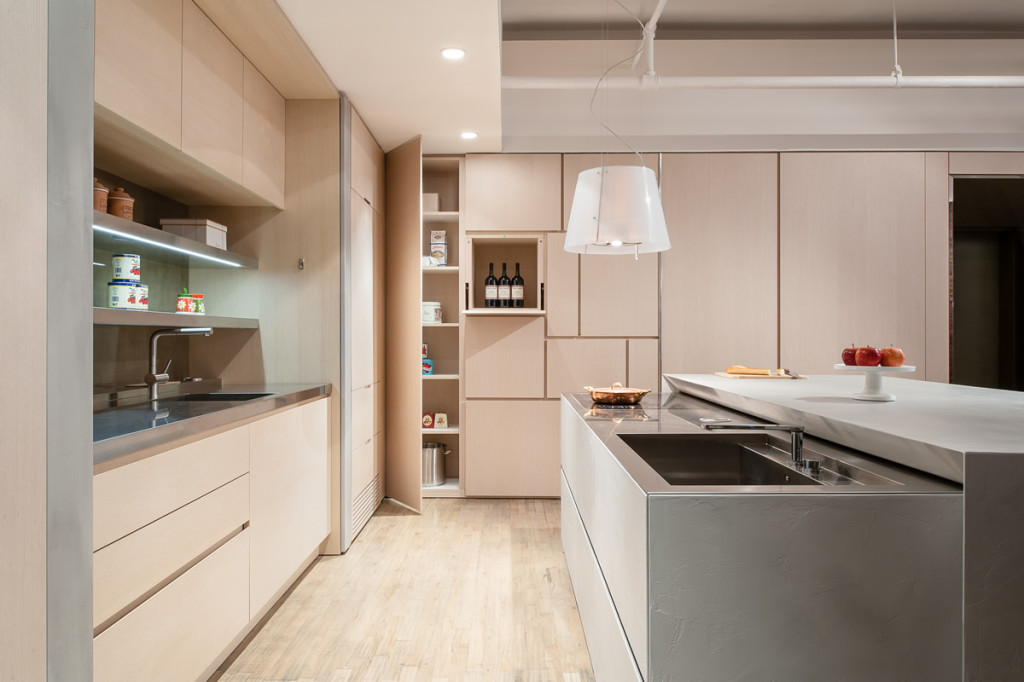 The final design is not a bad compromise of those different functions: it comes from them and it is like a "Mondrian" abstract outline. The wow effect certainly comes when you open all the doors and see what is inside this huge plane wooden surface! Guess how we managed it…like we do for yachts!