Paul Valéry wrote in Eupalinos or The architect from the mouth of the Phaedrus:
And do tell me (since you are so sensitive to the effects of architecture), didn't you notice, going around the city, that some buildings are mute while other buildings speak and some others – very rare –  sing?
Well, a few weeks ago, we visited one of the capital – almost forgotten – of our country's history and culture: Ravenna.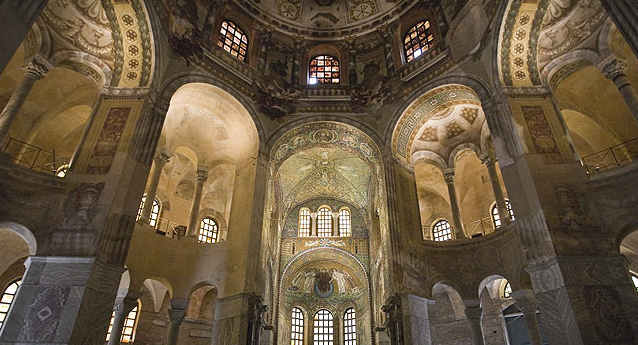 Here you can find many buildings that – as Valéry would say – speak, and even some which sing (we thing that master Riccardo Muti would like them as well, since he said that the deepest music lies in between sounds and not in sounds themselves, just like architecture it's the space defined between the columns, not in the columns themselves).
A song – after 1500 years – still very much alive, strong, clear.

Unforgettable.



A song that can be defined as "spatial".
In San Vitale the chant of architecture feels so complete, with all senses involved in space perception.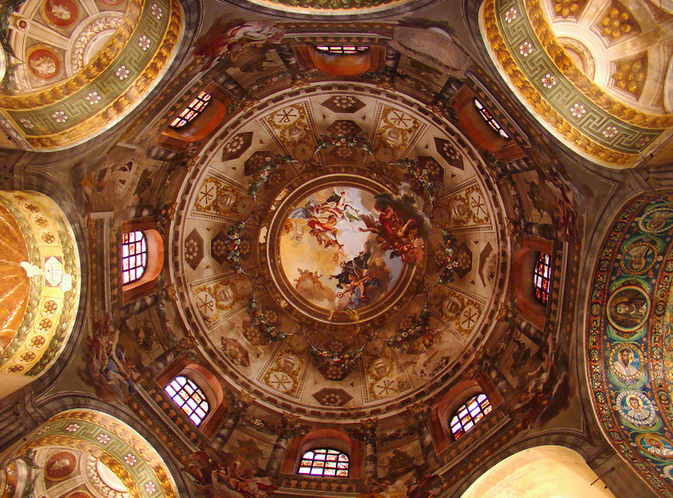 Roman architectural space here reaches its highest degree of "dematerialization" to the point that…. no place can be  more spiritual.
San Vitale puts the first stone of the development of all religious architecture of medieval Europe.
The circular architectural style, typical of Roman temples, becomes in San Vitale an organic system that breaks up the space in the direction of the centrifugal static forces.
The outer wall is almost denied, it is like a skin, moving and breathing.
The alabaster windows filter light like marble.
The thrust of the dome to the top is almost backwashing and the depth of the apse – crumbled by the immaterial light of the mosaic surfaces – steer straight for the "elsewhere": the sky?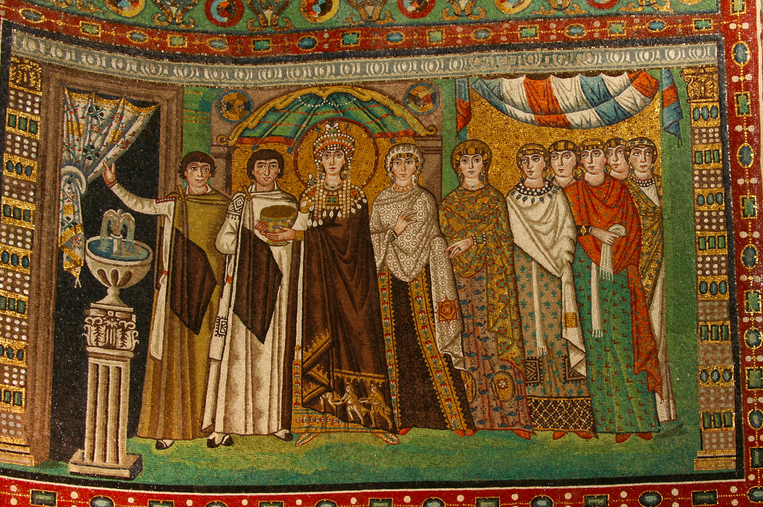 Even the original mosaics of the floor give an unusual depth… the feeling you get is like floating in a very
sophisticated

spatial dimension, almost immaterial.
A building is like a body
This is exactly what fascinates in San Vitale.
The architectural body itself and the relationship between all its parts (from the walls to the opening, to the single architectural detail) elevates us to another dimension.
There is no direction; the floor and the dome will suck you in and everything seems to spin around.
How could a human creation, an architectural building, reach such levels of mysterious beauty?
More than men's work, it looks like a creature of God: pure light and spirituality.
Yet, man has designed and built this architectural masterpiece.
It's amazing how the mind and hand of man can reach such high levels of expression.
The architectural chant of San Vitale is moving – then as now – with a harmony that touches the deepest chords of the human soul.